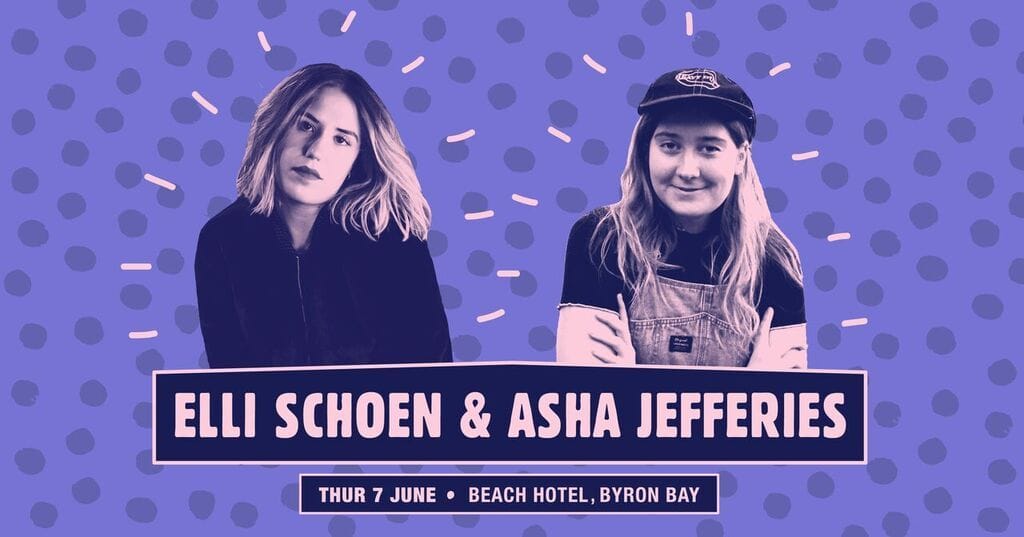 It's two-for-one and double the fun this June as Elli Schoen and Asha Jefferies join forces for a four date co-headlining East Coast Australian tour.
With both artists having recently released singles and receiving a healthy groundswell of support in their respective hometowns, the pair will continue to pique interest and win hearts with their introspective and honest lyricism this June when they hit the road for a co-headlining tour down the East Coast. Delving into the intricacies of love, heartbreak and the in-between, the four dates promise an intimate peep behind the veil at two of Australia's most promising singer/songwriters.
Asha Jefferies' newly released single 'Chaos' is a candid look at the end of a relationship. Jefferies pairs her quintessential acoustic sentiment with enveloping guitar chords and revealing lyrics filled to the brim with evocative metaphors. Sharing the stage with the likes of Ella Hooper, Stella Donnelly and Thelma Plum, Jefferies is going from strength to strength her single 'Chaos' was shortlisted in the Vanda & Young's Songwriting Competition and whipped community radio and triple j Unearthed into a tizzy, she was nominated for a QMA in the singer songwriter category and won the triple j Unearthed NIDA competition. All before kissing her teens goodbye and without even breaking a sweat. Watch Asha Jefferies' music video for 'Chaos'.
They'll be here Thursday June 7th - Free Show!