Byron Bay Flood Raiser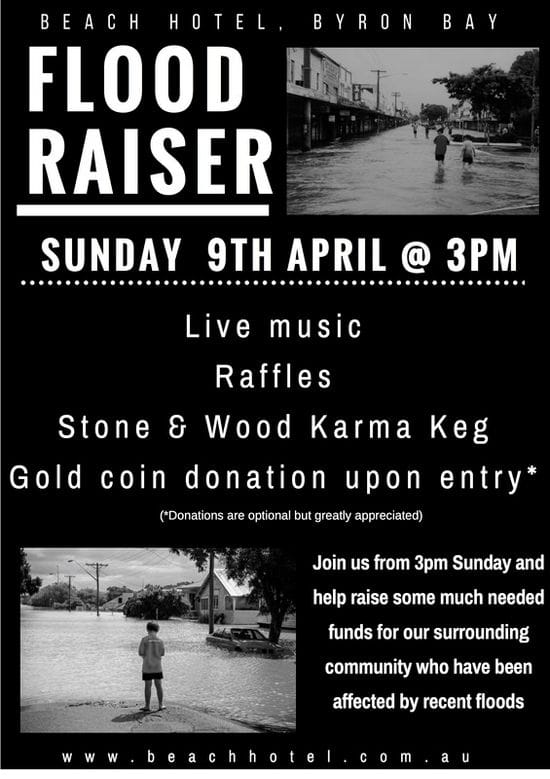 We invite all our Northern Rivers families and friends to join us this Sunday from 3pm to help raise much needed funds for those who have tragically lost so much in the recent floods.
There will be raffles with Beach Hotel accommodation, Bottle Shop and Kitchen vouchers and more, plus Stone & Wood karma keg and $2 from every S&W beer purchased, as well as proceeds from the gold coin door donation will go direct to the local disaster relief fund.
Please join us from 3pm this Sunday we appreciate your support.