Carnaval Feelings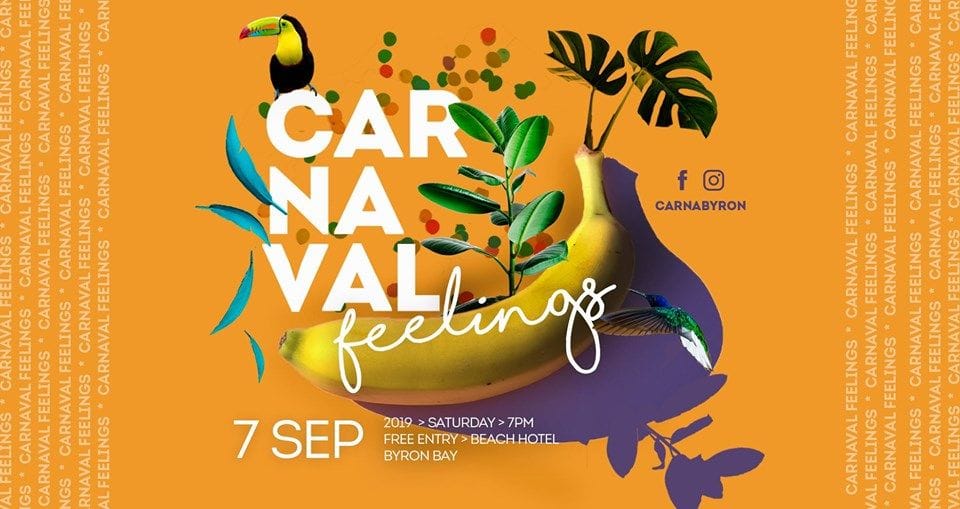 Are you missing CarnaByron yet?
Well, we had so much fun and cultural sharing that we couldn't wait until the next Brazilian Carnaval to gather together again.
So, we are delighted to invite you to celebrate the Brazilian Day in an event with a delicious Carnaval's taste, lots of traditional rhythms from different parts of Brazil and some beats to make us dancing like there's no tomorrow.
Let the Carnaval feelings touch your body and soul in a vibrant and uplifting environment
At this time the Meninas Da Lua are going to fill the Beachy stage with their brightness and a wide sort of Brazilian rhythms and dances, Batukanum Drumming School will stump on it with their powerful drums and smiles and Salve Jorge I Aruanda Collective will bring his magical beats to complete the amused feeling.
This is a family friendly event kids are allowed in the venue until 10 pm.
See you all there!
// CARNAVAL FEELINGS \\
7 Sep 2019, Saturday, 7pm
Free Entry