START OF A NEW CHAPTER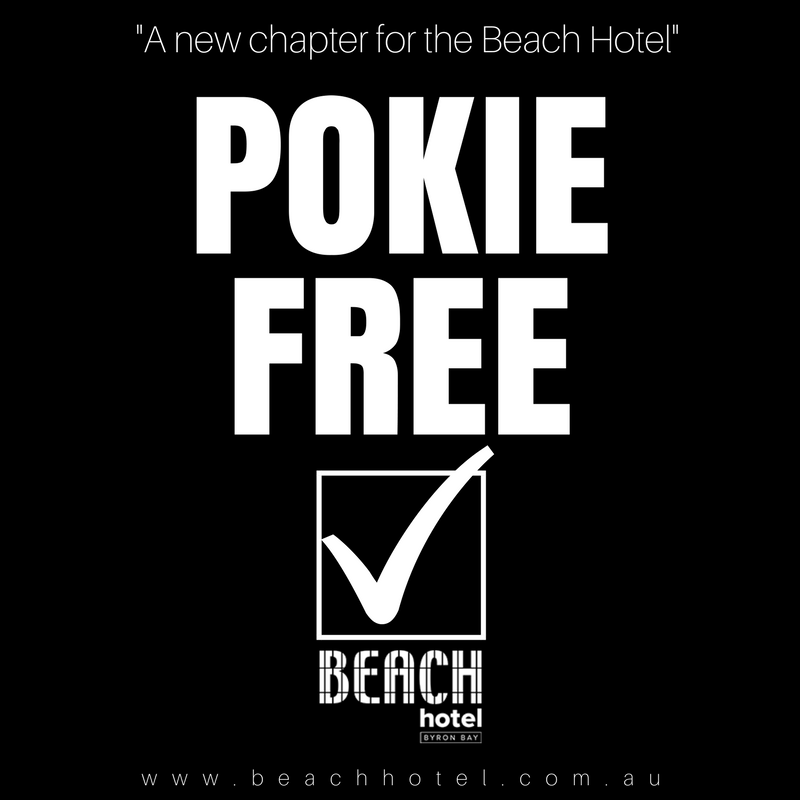 This weekend the Beach Hotel will become one of the first pubs in NSW to ditch pokie machines.

We're leading the way as an example to other pubs around the country, demonstrating how we can make a positive change by giving pokies the flick.

This decision marks a new chapter for the Beach Hotel and our commitment to having an even greater positive impact on our community and the environment.

We hope you'll support us along the way!

To celebrate, we invite you to join us on a pokie free celebration with OKA. Plus a secret show. Come one, come all.