Comedy at the Beachy with Mandy Nolan & Friends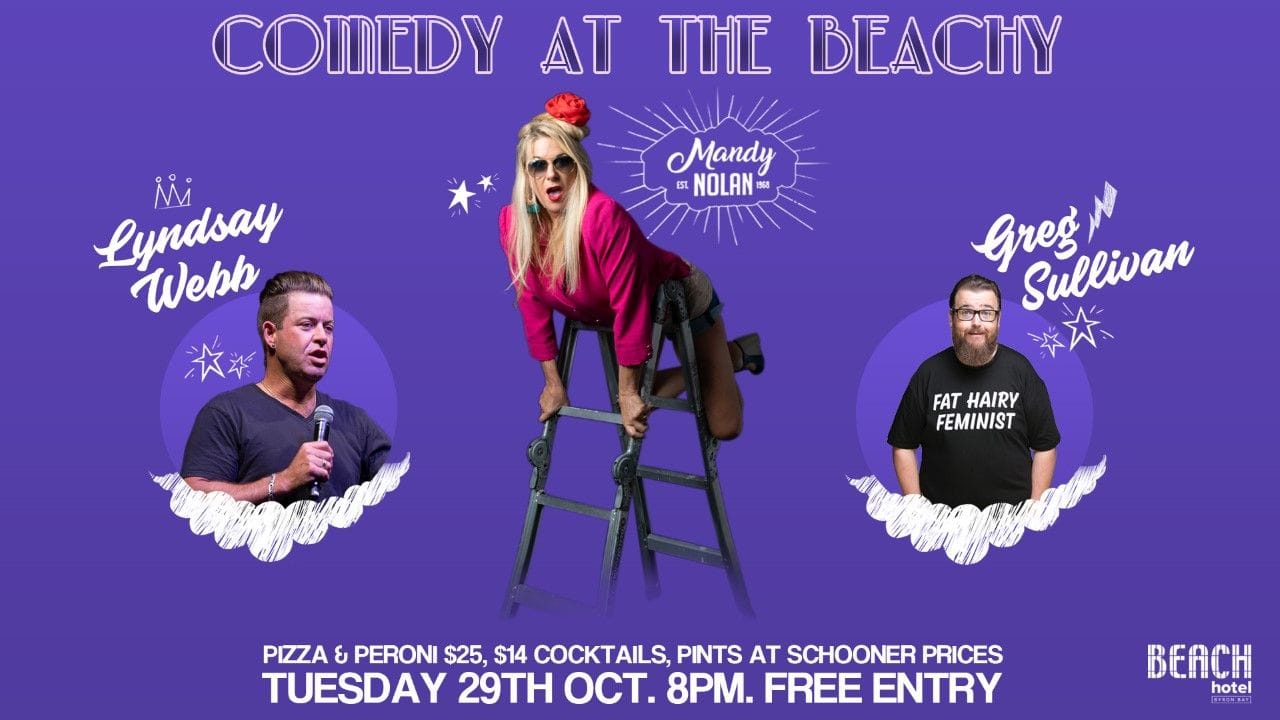 Stand Up comedy is bringing locals to the Beach Hotel in droves! Last month Mandy Nolan presented another Comedy at the Beachy to hundreds of enthusiastic comedy fans. It was standing room only with punters packed shoulder to shoulder to enjoy comedy stars at the Beachy for Free!
Get here early to get a good seat!
Pizza & Peroni $25. Pints at Schooner Prices! $14 Cocktails.