Comedy Night - Tuesday Sep 10th FREE ENTRY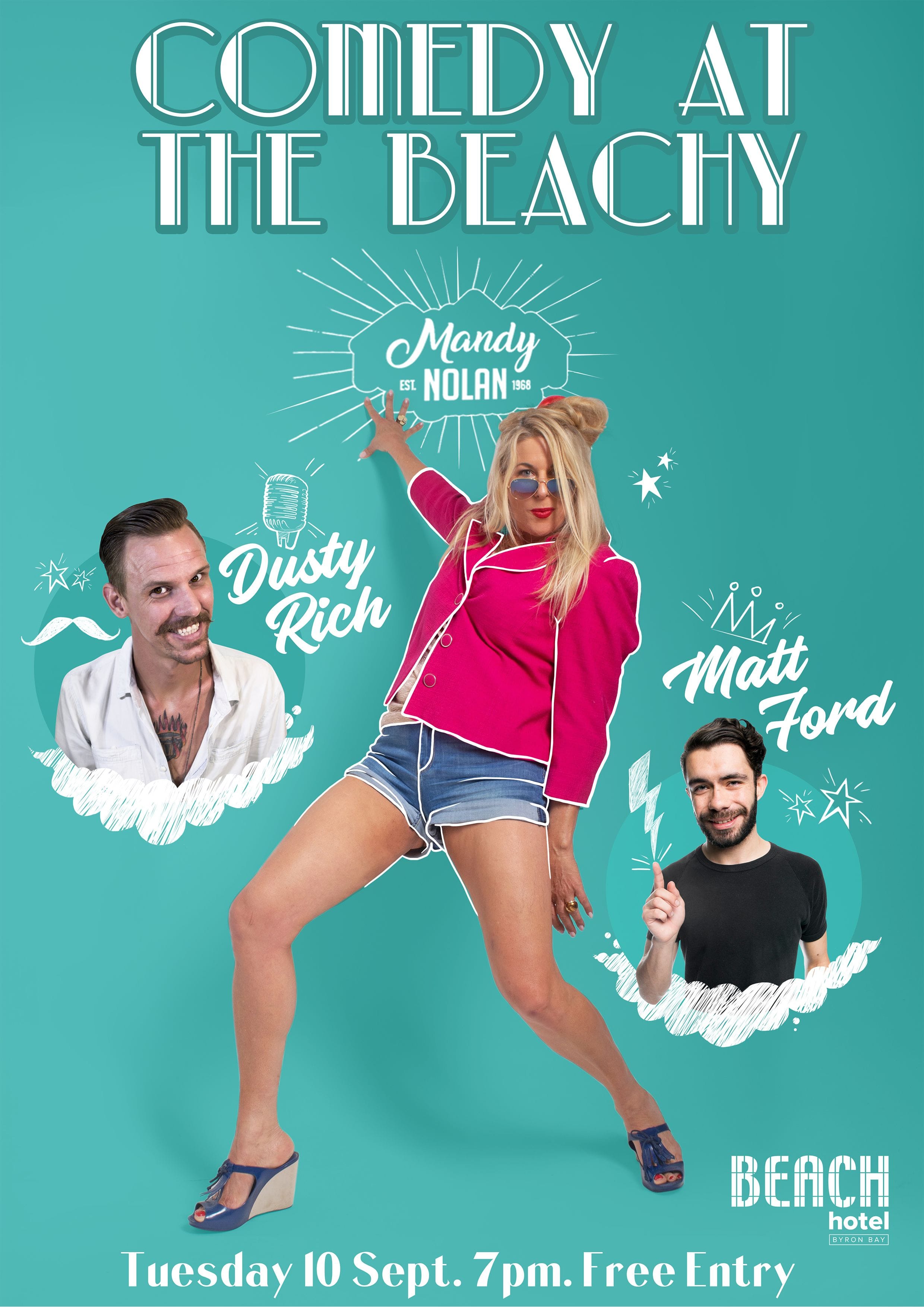 Stand Up comedy is bringing locals to the Beach Hotel in droves! Last month Mandy Nolan presented Comedy here at the Beachy to hundreds of enthusiastic comedy fans. It was standing room only with punters packed shoulder to shoulder to enjoy and International comedy star at the Beachy for Free!
This month Mandy Nolan presents two of her favourite comedians. Dusty Rich hails from South Africa where he cut his teeth as the support act for Trevor Noah. A regular at rooms around the country, Dusty is loved for his off the wall comedy brain that seems to move at lightning speed. He's highly physical, prowling the stage, playing with audiences and then in what often appears like a comedy miracle, he turns it all back on himself!
Joining him as the support for the evening is Matt Ford, one of the most promising up and coming comics on the circuit. Matt often features with the Aboriginal Comedy Allstars (who just smashed Edinburgh Fringe Fest!) and The Melbourne Comedy Festival Roadshow. Matt Ford's humour brings a contemporary street smart to every day observations.
Join us at the Beach Hotel on the second Tuesday of the month for Comedy at the Beachy hosted by Mandy Nolan and friends!
Tuesday 10 September
Beach Hotel Byron Bay
7pm. Free